My Garmin soft strap heart rate monitor has been giving me grief for the past month and eventually got to the point it would not read (only six months old). I washed the soft strap, changed the battery including reversing the polarity to remove residual power and restart it, no change. In the end I borrowed another monitor and tried it on my strap only to get the same result. Now Garmin is good gear but it's expensive so being a tight wad I did some reading and found people were changing the Garmin straps for Polar straps (cheaper) and finding them to be a better strap that gave more consistent readings, even DC Rainmaker has recommended it.
http://www.dcrainmaker.com/2010/08/solution-to-heart-rate-dropoutsspikes.html
The strap I ordered online cost $27.95 delivered and is genuine Polar, however, itt is not the same as the DC Rainmaker one, it is a Polar Soft Strap. It arrived today so I ripped it out the bag and went to snap my monitor on it to give it a try and was dismayed to find my monitor (A HRM one) has some raised plastic sections around the snap buttons that push it off the Polar strap due to some rubber caps that are moulded around the Polar snaps and these two together stop it from staying put. Not to be beaten, I whipped out the Stanley knife and trimmed the raised plastic caps around the Polar soft strap snap buttons and the monitor now fits perfect. A quick run on the treadmill showed the monitor to be working. I will report back further after testing on some swim run bricks to see if it picks up on the run as the Garmin one was extremely hit and miss with this.
The two straps side by side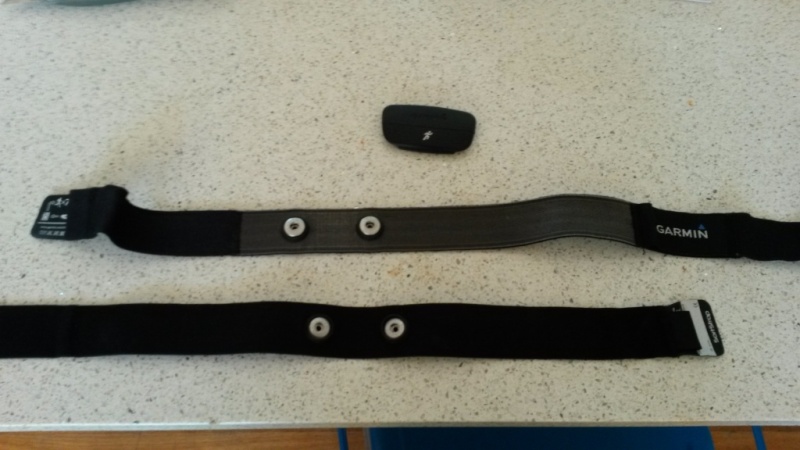 The difference in the rubber moulding around the snaps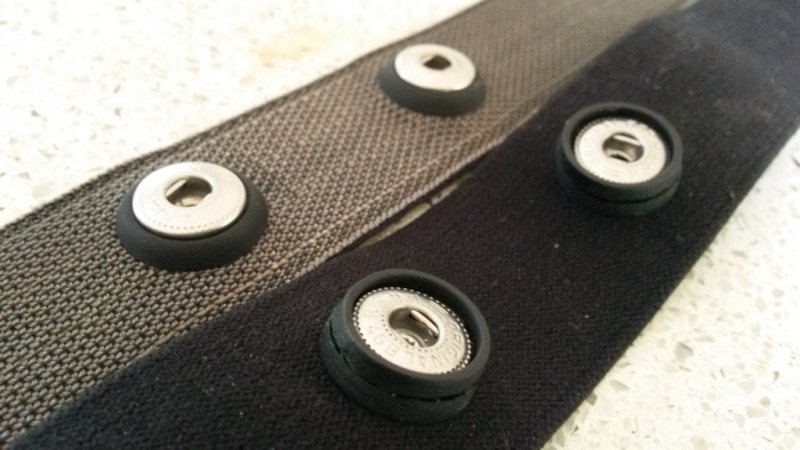 The moulding trimmed off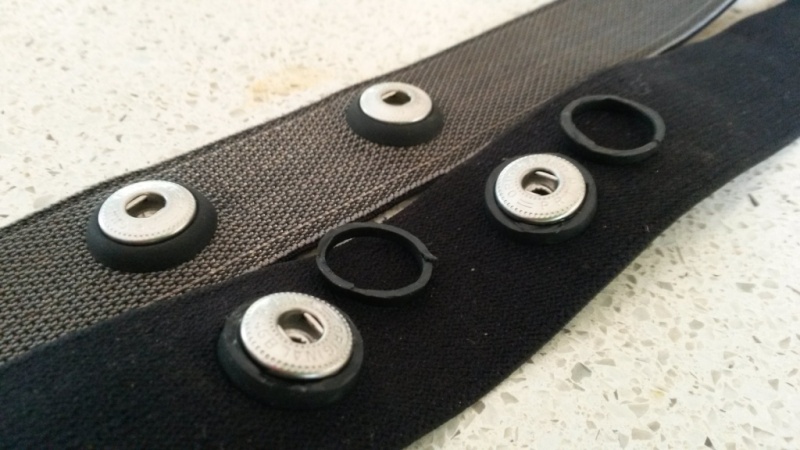 The winning combination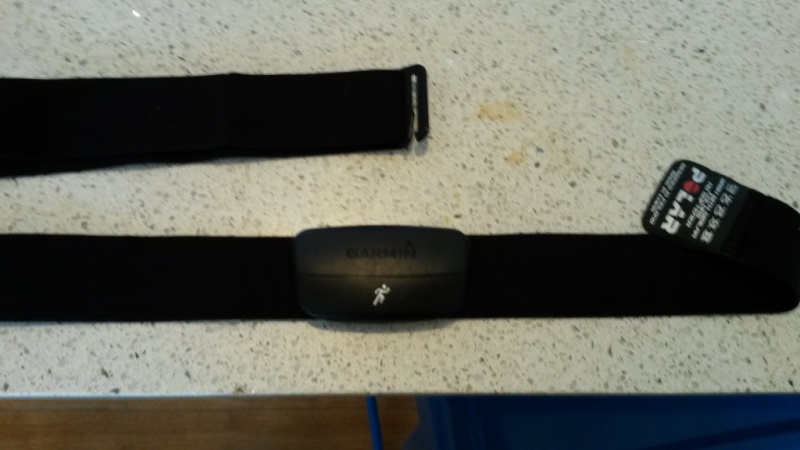 Posts

: 46


Join date

: 2015-12-17


Location

: Kalamunda





Similar topics
---
Permissions in this forum:
You
cannot
reply to topics in this forum